H.A.C.K. – Mentors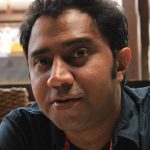 Anand Peter
Director at ADPR, Partner & Director at Oni360 LLP
Anand is a seasoned communications professional. He works closely with clients to add value to their business, by providing a mix of strategic, creative and executional services. His 20+ years of experience encompass branding; mainline, out of home and online advertising; digital and social-media marketing; and events. Recently, he has also worked on pilot projects for clients engaged in AI, Machine Learning and Deep Tech. Anand's clients have spanned industries, and include Adobe, Dell, Infosys, Godrej, Myntra, Flipkart, Kochi Biennale Contemporary Art Festival, Lifestyle, Mahindra, Narayana Health, Wipro Limited, ITC Foods, Azim Premji University, Xtep Sports Fashion, Mobicom, Britannia Industries, and Tata Indicom. He has headed business and business development for FTW Design Studio, Grey Digital, McCann Erickson, Portland India Outdoor Advertising, all in Bangalore, India. The role included responsibility for creating marketing support materials targeting C-suite prospects – especially those in North America and EMEA – for global clients.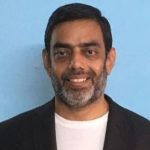 Arun Raghavan
Co-founder & Partner, Arali Ventures
Arun is the co-founder and Partner at Arali Ventures, a seed stage VC fund that invests in disruptive deep tech, enterprise tech startups. He sits on boards of deep-tech enterprise focussed startups and advises them on product, market strategy.
Prior to Arali, Arun cofounded and ran seedX, a boutique advisory organisation, that helps enterprise startups raise capital, scale.
Arun's corporate career spans technology, business consulting, sustainability and consumer internet, with roles at Sonata Software, Deloitte, Infosys BPO and IBM. During his corporate stints, he has done M&A, managed growth of acquired offerings. He is also involved as an advisor in sustainability initiatives like Fairtrade India and Rimagined – an upcycling brand.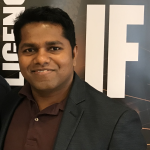 Ashish Kundu
Founder, Ciphense
Dr. Ashish Kundu is a distinguished scientist, a leader in the area of Security, Privacy, Compliance and AI Ethics, and a distinguished speaker. He has led security and compliance of self-driving cars, tele-operated driving, and UAVs across all the stacks. He has also led the security and compliance of cloud-based healthcare, and cloud-based AI-driven education platforms. He has led cybersecurity of Nuro as its Head of Cybersecurity. Dr. Kundu also worked as a Master Inventor and Research Staff Member at IBM T J Watson Research Center. His research has led to more than 150 patents filed with more than 110 patents granted, and more than 40 research papers. Dr. Kundu received his Ph.D. in Cybersecurity from Purdue University. His work has been recognized with several awards and honors. Dr. Kundu has been honored with the prestigious Master Inventor recognition multiple times by IBM Research, New York. He has been privileged to be recognized as an ACM Distinguished Member, and in the past, he has been named as an ACM Distinguished Speaker. Dr. Kundu's doctoral research at Purdue University received the prestigious CERIAS Diamond Award for his outstanding contributions to cybersecurity.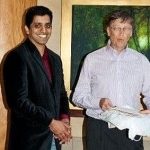 JK
Principal Patent Engineer, Grab
JK is Principal Patent Engineer at Grab. He recently joined Grab from Microsoft to drive the Patent Program. At Microsoft, JK managed the security patent portfolio of about 6000 patents before which he led feature development in various teams in Microsoft Azure, Bing and Windows. He is an inventor on 7 patents and author of multiple Internet Standard RFCs.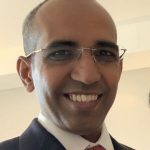 Pradeep Banavara
Architect, Aerospike
Pradeep is a Architect at Aerospike, helping clients with data modelling and designing Aerospike NoSQL database for their use cases. Previous engagement he was heading engineering at an early-stage startup Epic.one. In the past life, he failed at multiple startups and was ex-CTO at Microsoft Accelerator. He has a breadth of experience across backend, mobile applications and deep learning. His specific areas of expertise are early-stage startup product and technology, achieving product market fit and user experience design.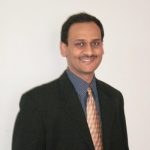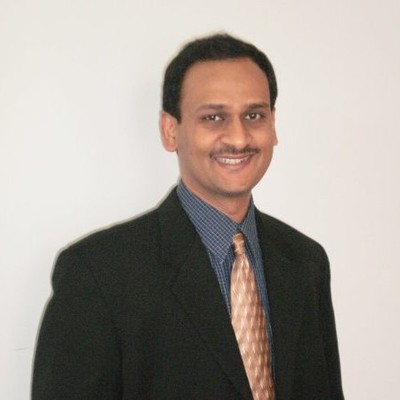 Prakash Baskaran
Founder and CEO at SecurelyShare
Prakash Baskaran is a serial entrepreneur. He has over 28 years of experience in the IT field in various management & technical roles, in the areas of e-commerce, B2B marketplaces, web applications, encryption, data leak prevention and file security.
His latest startup, SecurelyShare is building next generation data security & governance platform to addressing many different use cases.
His previous startup Pawaa was engaged in file and document security. Cisco acquired Pawaa in 2015. He left Cisco in 2016 and acquired the assets of Pawaa to start his new venture, SecurelyShare.
Prior to Pawaa, Prakash was founder of five other startups in the areas of VoIP services, HR/CRM solutions and B2B marketplaces. He has several years of work experience in industry-leading organizations such as AT&T, Lucent and IBM.
Prakash has an M.S. degree from the University of Akron, Akron, OH and an M.B.A from Southern Methodist University, Dallas, TX. He also has 7 USPTO granted patents to his name.
Rajesh Mony
CEO, SpellSecurity
Rajesh is the founder of SpellSecurity Ltd which is based in Chennai and Bangalore. Spellsecurity specializes in protecting large corporations and Government from advanced cyber threats.
Prior to SpellSecurity, Rajesh has held various engineering roles in silicon valley startups like FIreEye, Juniper, Webroot and Qualys. Rajesh enjoys mentoring and grooming young talent and has been an active part of cybersecurity ecosystem in India.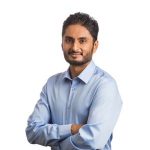 Ravi Ithal
Founder, Chief Architect at Netskope
Ravi brings more than a decade of technology innovation, leadership, and customer problem-solving to Netskope as founder and chief architect. Previously, Ravi was instrumental in designing and building the world's first app- and user-aware next generation firewall at Palo Alto Networks. Ravi is an industry thought leader, author of 11 patents, and co-author of the industry's first Cloud Security for Dummies book. Ravi has also held several technical leadership and management positions at Juniper Networks and Cisco Systems.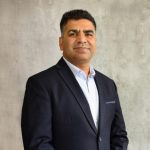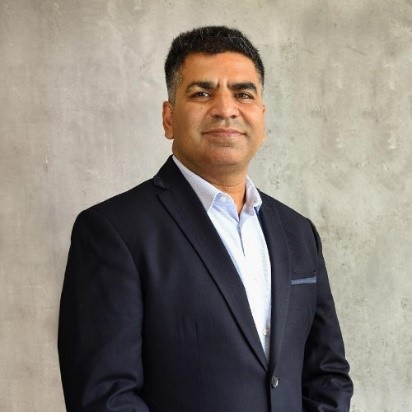 Sandeep Kapoor
Founder and Managing Partner of Algo Legal
Sandeep Kapoor is Founder and Managing Partner of Algo Legal and comes with over 20 years of experience in Investment laws, M&A, Capital Markets and Technology Law. Sandeep leads a team of over 50+ lawyers, with offices in Bangalore, Mumbai and Delhi, that is highly proficient in advising innovators and investors across private equity, venture capital, technology, and other internet-related business sectors.
Sandeep's vision for Algo Legal stemmed from his deep passion to find simple solutions for complicated legal issues through the adoption of technology and the efficiencies it brings to the legal profession. He has participated in creation of numerous tools that have reduced complexity and accelerated the on-boarding, negotiations, completion and approval of investment process. As an early adopter of technology, he made significant contribution in transformation of in-house practice of the legal function in India. His mission for Algo Legal is to leverage technology and drive innovation to provide a client-centric experience and distinct value-add.

Prior to Algo Legal, Sandeep spent 9 years at Sequoia Capital, where he was Sequoia's first legal hire globally. He left Sequoia in 2019 as Director – Legal for South East Asia. His experience spans over 1,500 investment rounds, including fresh investments, follow on rounds and exits across multiple jurisdictions. Before Sequoia, Sandeep worked with Intel where he was the General Counsel South Asia for Intel Technology and Senior Attorney South Asia for Intel Capital.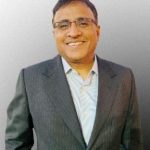 Seshadri PS (Sesh)
Senior Director, Office of the CISO, Unisys
Seshadri has three decades of experience in diverse industries like Manufacturing, Engineering Services and IT services, Sesh currently serves as a Senior Director leading the Security Audits, Risks and Compliance program for the Office of the CISO in Unisys Corporation. In his current role at Unisys he leads a global team of cybersecurity professionals to help protect, enable and grow the firm through various security, governance, risk, compliance and audit programs working closely with the Business stakeholders, run at a global scale including GRC platform implementation, Third Party Risk Management and Business Continuity programs. He is part of the leadership team in the Office of the CISO.
Prior to Unisys, he has worked in companies like Lear Corporation, 24/7 ai and TATA Technologies where he was engaged in all aspects of the business lifecycle starting from sales, business development, design, quality, operations and vendor management. Sesh holds a degree in Bachelor of Engineering from Bangalore University and has attended certification courses in management at IIM, Kozhikode.In the Cybersecurity area, he is well accomplished with proven expertise in various industry and regulatory standards like NIST, PCI, ISO, SSAE 18 as well as security across all the domains of Application, DevSecOps, Cloud, Network and Infrastructure security. Given his interest in Privacy, he is the current Co-Chair for IAPP KnowledgeNet, Bangalore Chapter. He is a Certified Six Sigma Black Belt, Certified Scrum Master (CSM) and ITIL V3 Foundation certified.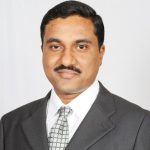 Sridhar Govardhan
Senior Director and Head of Information Security at Flipkart
Sridhar is a dynamic Cyber Security Leader with a proven track record of spearheading organizational initiatives in building self-defensible enterprise network and promoting security conscious behavior in employee. He was Chief Information Security Officer (CISO) of Wipro Limited in his pervious job and currently Senior Director and Head of Information Security in Flipkart Internet Pvt Limited.
Sridhar's professional experience spans over 20 years in business-critical domain of cyber defense, data protection and regulatory compliance and extensive hands on knowledge of all leading information security technology.
Sridhar has acquired 11 industry-recognized certifications in the domains of IT, Information Security, Security Framework and Secure Enterprise Architecture (SABSA, CISA, CISM).
He holds a bachelor's degree in engineering and M. Tech from BITS Pilani. Sridhar has three patents (pending) in Cognitive Security. Sridhar has co-authored a book on "Insider Threat" published by Forbes Asia and DSCI.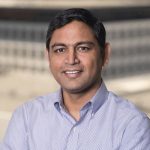 Srinivas Avasarala
VP Products, Securiti
Srinivas brings a strong track record of product management and engineering experience from successful start-up and large companies. Before Securiti he was VP of Products at Balbix. Prior to that, he was VP Product Management for Cloud Security at Symantec, via the acquisition of Elastica, a Cloud Access Security Broker (CASB) platform company. He also managed application layer security (App-ID) and all firewall integration interfaces at Palo Alto Networks. He also held engineering roles at Andiamo, now a part of Cisco. He holds multiple US patents and has published in computer networking journals. He holds an MBA from UC Berkeley and MS in Computer Science from Purdue.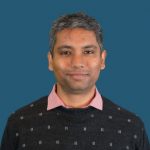 Vishwas Manral
Chief Technologist and Head of Cloud Native Security, McAfee + FireEye
Vishwas is the Chief Technologist and Head of Cloud Native Security at McAfee + FireEye, the world's largest pure play Security company. He came into McAfee through the acquisition of his company NanoSec of which he was the Founder & CEO. Vishwas has also founded Ionos Networks and LiveReach Media in the past. He is a technologist having written over 30 RFC's and standards in the Networking and Security space.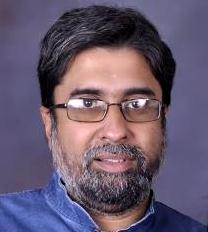 Murali Vasudevan
Murali has a work experience of 33 years in entrepreneurial, delivery management, program management, and portfolio management. Key experiences include setting up program management capability for Infosys. Program director of transformation of Indian income tax department and Key roles in GST network setup. Heading of Enterprise Security Unit, Delivery Head of Cloud Unit, Account lead for BP account, based out of UK and India. As an entrepreneur, ran a IP based products and platforms business managing India's largest forex management software, leading talent assessment and ad-tech platforms.
Currently, Murali has successfully gone-to-market with 30+ Data and Analytics Startups to combine Infosys services with Data product companies.
Murali has experience in working with Silicon valley startups and specializes in Cloud business models.