Cohort-3 Startups
Touchless ID Private Limited
Touchless ID offers various touchless mobile biometrics solutions to identify users remotely and securely using patented AI technologies and mobile phone cameras. Built on technologies like artificial intelligence, neuro networks and computer vision algorithms, all in context of contactless biometrics. IDENTITY TM is one of their key product currently.
---
Zupple Labs Private Limited
Zupple Labs Private Limited, specializes in developing blockchain applications. Compamy's primary offering is LegitDoc, a platform for authenticating documents using blockchain technology. LegitDoc has gained significant adoption by Indian governments and enterprises. To date, they have successfully issued approximately 2.4 million tamperproof credentials, primarily in the government sector in India. Zupple's ultimate vision is to digitize India's credential issuance process, enabling quick verification within 10 seconds from any location worldwide.
---
Wrixte Infosec Private Limited
Wrixte revolutionizes cybersecurity with its advanced technology automating cyber threat hunting and incident response. Their cutting-edge Wrixte SOC Suite, powered by dual AI algorithms, leads the charge against real-time cyber threats. By employing machine learning techniques, the suite analyzes vast amounts of data to detect emerging threats swiftly. Wrixte's platform excels in automating incident response, eliminating manual investigation and speeding up mitigation while ensuring consistency and efficiency. Moreover, Wrixte is developing a generative AI platform to automate day-to-day SOC operations, freeing up security teams for strategic tasks. With these AI-driven solutions, Wrixte empowers organizations to proactively defend against evolving cyber threats and enhance their cybersecurity posture.
---
Cyberstanc Corp
Cyberstanc is a tech-driven company countering zero-day malware, ransomware, and pre-attack suspicious behaviour using New-Age anti-malware (Scrutiny) and anti-sandbox (Swatbox). Introducing Vortex, the ultimate platform for SOC teams, Threat Hunters, and Researchers. Gain access to its comprehensive tools for 30 days with a freemium offer. Additionally, Vortex presents a co-build opportunity to collaborate with team in shaping the future of cybersecurity technology
---
Reverse Engineering Infosec Private Limited
Reinfosec is a global provider of end-to-end Information Security Services, Robust Solutions and Technology Products to clients in various industry verticals. Reinfosec offers unmatched expertise in Vulnerability Assessment, Auditing, Risk Management, and Compliance space. Reinfosec helps clients secure their most critical assets (Business Data, IT Systems and Applications, Network and Skill Competence) and operate business in the most secure environment. The company is also a pioneer in Hardware / IOT security.
---
TelcoSolve Systems Private Limited
TelcoSolve® is a cutting-edge startup poised to revolutionize the telecommunications industry. With over 20 years of employee industry expertise & a 360-degree understanding of the sector's requirements, they deliver tailored Solutions to global telecom operators, equipment vendors, IT/ITES vendors, and 3PP vendors. They focus on Telecom DataCenter, Network & Security Operations Center Modernization Projects that benefit every industry segment.With foray into Cybersecurity, ensures protection & integrity of our clients' digital ecosystems.
---
ClearTrust (Botman Networks Private Ltd)
ClearTrust is a modern fraud detection platform helping AdOps and Media Buying teams combat AdFraud/Invalid Traffic and gains a better understanding of their traffic. ClearTrust's highly accurate signals can be integrated into any platform. They detect Invalid Traffic (IVT) with 99% accuracy, even in cases involving incognito, VPNs, and cookie blocking.
---
SecureDApp (Vettedcode Technologies India Private Limited)
SecureDApp, specializes in providing top-notch blockchain security solutions for companies operating in the Web 3.0 space. Their expertise lies in conducting comprehensive smart contract audits to identify vulnerabilities and enhance the overall security of your blockchain network. With a strong dteam of experienced professionals and cutting-edge tools, you can rest assured that your blockchain ecosystem is secure and future-proof. SecureDApp has successfully launched Solidity Shield, an AI-powered bot to detect the vulnerabilities in the smart contract. It has analysed/ scanned more than 50+ contracts and has saved USD 20+ Million of funds,within three months of its launch.
---
Agamya Cyber Tech
Agamya Cyber Tech" is working to create a new area where equality will exist to allow intelligence to succeed. With believe in "Smart Security for Smart People", they provide VAPT Audits, IS Audit, ISO 27001:2022, ISO 9001:2015 Audits, Cloud, IoT Security, Corporate Training as a core services. As a third party, they also provide training to the "Karnataka Police Department" & Data recovery and cyber-crime investigation.
---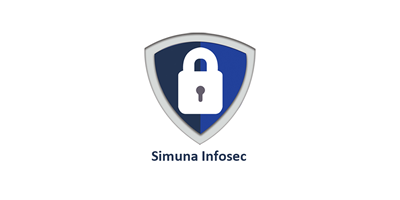 Simuna Infotech
Simuna Infosec is a global information security company incorporated in Bangalore in the year 2018, was founded by a group of four industry experts to nullify the prevailing challenges faced by organisations in conducting information security assessments particularly security testing (VAPT). Simuna has created a comprehensive and complex VAPT testing process that will have maximum coverage on Application/Network and reports are simple and understandable while also being comprehensive. Simuna is in the process of working towards Personal Digital Identity Protection by the name Simuna E Sec. Simuna E Sec is a B2C product which will alert users, if their digital assets such as email, credit-card number, phone number and other personal details appear in any data breaches.
---