About Us
The Centre of Excellence in Cybersecurity was formed in 2017 by Government of Karnataka, as part of the Technology Innovation Strategy, to promote the cyber-safe and conducive environment for industry collaboration, address the skill gaps, build awareness and facilitate innovation in this emerging technology field of Cybersecurity.
Now branded as CySecK, the Centre of Excellence shall also facilitate standardization and best practices for information security across industry domains, foster innovation, research & development and conduct high-quality training programmes in Cybersecurity technologies.
CySecK is housed at the Indian Institute of Science, with IISc as the technical anchor and KSCST (Karnataka State Council for Science and Technology) as the implementation agency.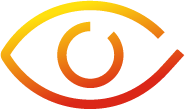 Vision
To make Karnataka as a technology hub of cyber security and to enable cyber safety for all.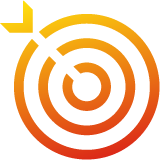 Mission
To realize the vision through
Cyber security knowledge and capacity building
Cyber security outreach and awareness initiatives
Cutting edge R & D
Fostering a lively startup ecosystem in cyber security
Forging a deep connect with the industry
Enabling strong international collaborations
CoE Team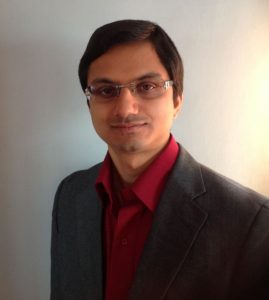 Center Head : Mr. Karthik Bappanad
Karthik likes to work in the intersection of technology, policy and ethics.
He has two decades of Information Technology experience, with the last 6 years in cyber security. He has managed end-to-end cyber security programmes across various domains like cyber monitoring, identity and access management, cyber risk assessments and GRC. He has extensive experience in application delivery and IT service delivery processes including setting up future mode of operations, service transition, incident management, problem management, change management, demand and capacity management, knowledge management and financial management.
He also has a keen interest in public policy and policy analysis, and the academic and practical discipline for effective outcomes from public policies.
Programme Manager – Startups & Industry : Mr. Mahesh KC
Mahesh KC is a technocrat, Strategic thought leader with over 18 years of IT experience. Competent in all aspects of IT operations with industries ranging from Media, IT, BPO to Staffing.
A passionate man, driven by People, Opportunity and Innovation. Keen to challenge the status quo and push himself and his team beyond their own perceived limitations. Versatile with proven organizational and interpersonal skills, developed in large and startup companies. With great level of attention to detail and ability to express complex tasks with clarity, simplicity and appeal has helped him execute challenging projects in IT & ERP.
Mahesh's creativity driven technology innovation and talent provides industries/ startups with a substantial competitive advantage. His special focus is Innovation, Business & IT Strategy alignment, Process Design & Improvement. His recent work in the startup ecosystem were in the E-Waste Management & Agri Food Suply Chain space.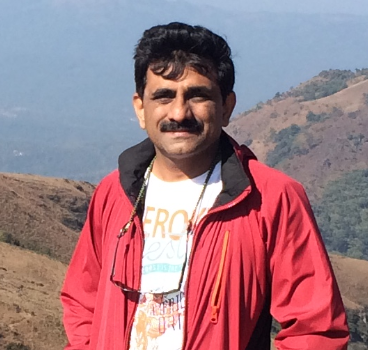 Collaborating Organisations
Academia
Industry