About Us
The Centre of Excellence in Cybersecurity was formed in 2017 by Government of Karnataka, as part of the Technology Innovation Strategy, to promote the cyber-safe and conducive environment for industry collaboration, address the skill gaps, build awareness and facilitate innovation in this emerging technology field of Cybersecurity.
Now branded as CySecK, the Centre of Excellence shall also facilitate standardization and best practices for information security across industry domains, foster innovation, research & development and conduct high-quality training programmes in Cybersecurity technologies.
CySecK is housed at the Indian Institute of Science, with IISc as the technical anchor and KSCST (Karnataka State Council for Science and Technology) as the implementation agency.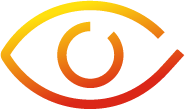 Vision
To make Karnataka as a technology hub of cyber security and to enable cyber safety for all.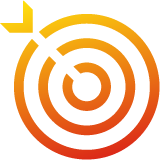 Mission
To realize the vision through
Cyber security knowledge and capacity building
Cyber security outreach and awareness initiatives
Cutting edge R & D
Fostering a lively startup ecosystem in cyber security
Forging a deep connect with the industry
Enabling strong international collaborations
CoE Team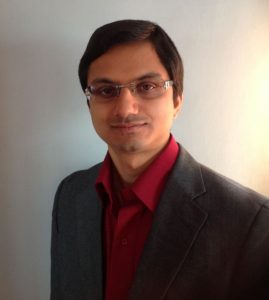 Center Head : Mr. Karthik Bappanad
Karthik likes to work in the intersection of technology, policy and ethics.
He has two decades of Information Technology experience, with the last 6 years in cyber security. He has managed end-to-end cyber security programmes across various domains like cyber monitoring, identity and access management, cyber risk assessments and GRC. He has extensive experience in application delivery and IT service delivery processes including setting up future mode of operations, service transition, incident management, problem management, change management, demand and capacity management, knowledge management and financial management.
He also has a keen interest in public policy and policy analysis, and the academic and practical discipline for effective outcomes from public policies.
Programme Manager – Awareness and Communication : Vanajakshi B H
Senior Communications professional with 8 plus years of experience in functions revolving around managing large-scale development programmes like Swachh Bharat Mission (Grameen) and Jal Jeevan Mission, involving multi-sectoral partners including the Government and private sector. Strong communicator with proven documentation skills, adept at leading and mentoring teams through strategic results-based framework. Keen into Public Policy, Strategy and bylaws and capacity building activities for stakeholders of any sector. Vanajakshi is also a Gold medallist in Mass Communications and Journalism Masters programme at University of Mysore.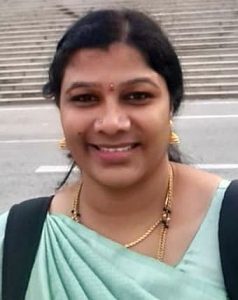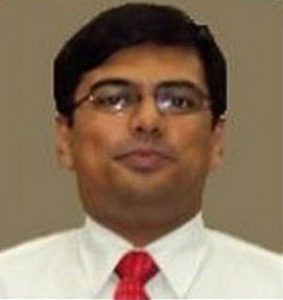 Programme Manager – Academic Programmes : Abhishek Vijaygopal
Abhishek has a keen academic mind and likes to explore issues deeply. His prior work experience includes roles in the areas of Information Technology (IT) for training, academic coordination and assessment, research and analysis in sponsored projects, and organization of international academic conferences. He has served as Academic Associate at Indian Institute of Management Bangalore (IIMB) and as Research Associate at Ashoka Trust for Research in Ecology and Environment (ATREE). His research interests are in the areas of Entrepreneurship, Organization Behavior, Public Policy, Small and Medium Enterprises (SMEs) and Technology Management. His research experience includes work on projects in the areas of corporate governance, education, entrepreneurship, and Solid Waste Management (SWM). He has an IT experience of six years during which he worked on the development of web applications in the areas of Financial Services, Manufacturing and Training. Abhishek's co-authored research works have been published in reputed journals such as Asian Case Research Journal, Ivey Case Publishing, Global Business Review and Vikalpa. Outside of work, his interests include reading and cricket.
Programme Manager – Industry and Startups : Shivaling Salakki
Mechanical engineer by education, Shivaling has 7+ years of experience in business, sales & operations, and planning. He has mainly been associated with startups in his tenure. Shivaling loves problem solving and team building at core. He follows latest trends in technology innovation and startups ecosystem. He is certified in agile methodologies and six sigma. He is passionate about sustainable growth solutions, likes heritage exploration, social activism, sports and culture.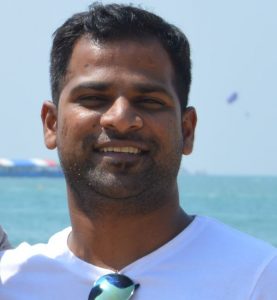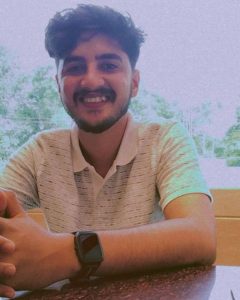 Assistant Manager : Kaushik G.N.
Kaushik is an M.Sc. in Cyber Security and is trained in cyber security risk management, SOC, SIEM, digital forensics, ethical hacking, cyber law etc. He has worked as cyber security awareness promoter and conducted awareness programmes.
Social Media Assistant : Canster Mendonca
Canster has worked as a data assurance analyst and a digital marketing specialist for more than three years. Early in his work, he discovered his passion for marketing, and over time, he developed his expertise in fields like SEO, social media marketing, email marketing, and content marketing. He also possesses technical expertise, superb communication skills, and original ideas. He possesses a broad awareness of the digital landscape, the capacity for critical and creative thought, and the openness to change and grow as the sector develops.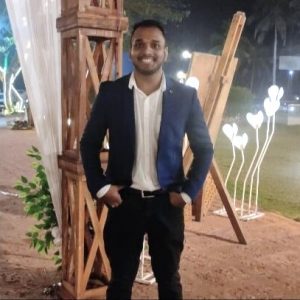 Collaborating Organisations
Academia
Industry