CySecK Marketplace – Panel of Experts
Akash Mahajan

Akash Mahajan has been working in the area of information security for 15+ years. As a consultant he has secured large enterprises and known brands such as Byjus, Qualys etc. He specialises in topics around Cloud Security, Cloud Native, Kubernetes. He has authored two books on topics of security ranging from Application Security to Security Automation for Infra as Code. He has been a speaker and trainer at global security conferences at BlackHat USA, DevSecCon, All DayDevOps. He has been a reviewer for books such as Terraform Up and Running, Cloud Security Village Defcon, Recon Village Defcon.
Currently he is busy running an application security consulting company; Building a Kubernetes Security product; Mentoring communities around the topics of Cyber Security, Entrepreneurship, Cloud Native; Blogging about security management practices at SecurityPost.in
Amol Naik
Amol is an Information Security Professional with 16+ years of experience in various domains including, but not limited to, web and mobile application pentesting, network pentest, vulnerability assessment, cloud security, product security, etc. He has led multiple teams in both the offensive and defensive side of security. Apart from helping and building a security program for a Unicorn Startup, he finds his interests in Security Research, Bug Bounties, Vulnerability Research and Exploit Development. He is also the author of a playground focused on learning the exploitation of client-side web vulnerabilities – Bodhi. He is an active member in Infosec Community, especially null Community and Garage4Hackers, and has also been a speaker in multiple conferences like nullCon, c0c0n, etc.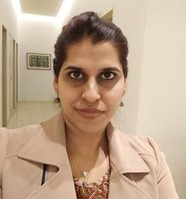 Neelu Tripathy
Neelu Tripathy is currently the Security Practice Lead at ThoughtWorks India. Her current area of work includes maturing the security practice at ThoughtWorks, along with timely threat identification, vulnerability management, assessment, building security capability, security automation with the goal of building security into the application ecosystems.She has a rich background in the offensive security primarily across Vulnerability Assessments and Penetration testing, Red Team Attacks, Threat Modelling and Design Reviews of web applications & APIs, Source Code Reviews, Data Leakage Investigations, Social Engineering engagements & Mass Reconnaissance.
Prior to this, she has worked with NotSoSecure and Network Intelligence as Principal Consultant and Expert-Security Assessments. She has also worked as a security consultant for TCS.
Some of her areas of interest in information security are the building and execution of various threat cases, bending business logic, phishing, social engineering scenarios, building exploits, WiFi Cracking, etc. She loves to use her analytical skills to participate in various research activities and innovation. She has spoken at c0c0n, bSidesDelhi & Nullcon, been primary trainer at BlackHat(2017-BIH), organized Villages at Defcon(2017-Recon) and Nullcon(2016-18, Social Engineering Village). She is OSCP & actively involved with the Indian security community and has led Null Mumbai and Bengaluru chapters.
Seshadri PS
Seshadri has three decades of experience in diverse industries like Manufacturing, Engineering Services and IT services, Sesh currently serves as a Senior Director leading the Security Audits, Risks and Compliance program for the Office of the CISO in Unisys Corporation. In his current role at Unisys he leads a global team of cybersecurity professionals to help protect, enable and grow the firm through various security, governance, risk, compliance and audit programs working closely with the Business stakeholders, run at a global scale including GRC platform implementation, Third Party Risk Management and Business Continuity programs. He is part of the leadership team in the Office of the CISO.
Prior to Unisys, he has worked in companies like Lear Corporation, 24/7 ai and TATA Technologies where he was engaged in all aspects of the business lifecycle starting from sales, business development, design, quality, operations and vendor management. Sesh holds a degree in Bachelor of Engineering from Bangalore University and has attended certification courses in management at IIM, Kozhikode.In the Cybersecurity area, he is well accomplished with proven expertise in various industry and regulatory standards like NIST, PCI, ISO, SSAE 18 as well as security across all the domains of Application, DevSecOps, Cloud, Network and Infrastructure security. Given his interest in Privacy, he is the current Co-Chair for IAPP KnowledgeNet, Bangalore Chapter. He is a Certified Six Sigma Black Belt, Certified Scrum Master (CSM) and ITIL V3 Foundation certified.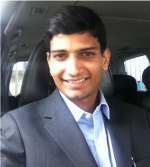 Shashank
Shashank is a Principal Consultant with Sumeru, with more than 13 years of experience in cybersecurity. At Sumeru, he leads a team of security experts and carries a strong experience in securing businesses across the globe spread across diverse industries. Currently, he is helping out multiple organizations with security strategy and solving problems faced by CISOs. He is passionate about security research and offensive security. He is an avid meditator and yoga enthusiast.